VEHICLE TRACKING SOLUTIONS
TrustTrack
TrustTrack is a real time vehicle monitoring and control software. With TrustTrack you can manage any type of fleet Along with the drivers.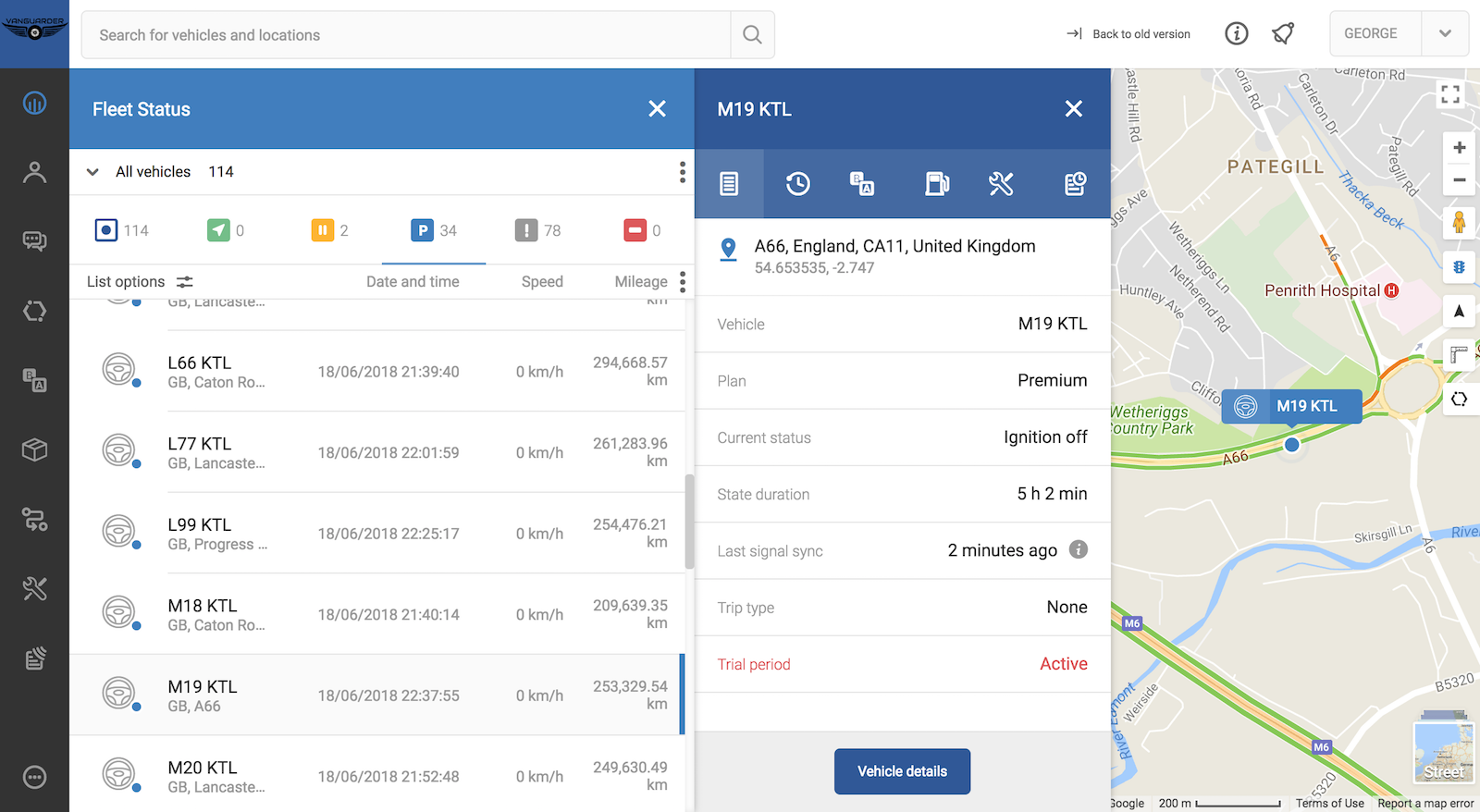 Great User Experience
TrustTrack creates a great user experience so that its users would manage their fleets in the most efficient way. Every single button and smallest detail in the system are carefully thought out to improve drivers and routing performance.
Powerful features
It also includes features to manage all aspects of the fleet – vehicle, driver, route, cargo, maintenance, planning, safety, fuel, etc. It empowers managers and drivers to perform like never before and helps to set whole company on the path to business growth.
Monitoring and Control
Vehicle tracking shows key vehicle and trip parameters such as location, address, movement history, speed, ignition status, trip duration, fuel level and consumption, on-board computer data (CAN bus), temperature, etc.
Driver Behaviour and Performance
Eco-Drive module rates and ranks each driver and vehicle according to their driving style, wasted fuel and efficiency.
 Activity Reports
Generate various reports that can be easily customised, printed or exported. It is a perfect tool for tracking performance, controlling drivers and presenting results.
Features for all Fleet Management Tasks
Events, geozones, routing, task management, maintenance, communication, working time management modules and many other features. Request a free demo access!
CANbus, API and Web Services
TrustTrack provides most of the data from a vehicle's on-board computer (CANbus) such as speed, fuel consumption, RPM's, mileage, etc.
TrustTrack API and web services allow it to integrate with other systems and to make processes more effective and create new solutions.
iOS and Android Apps
TrustTrack also can be used on all iOS and Android devices.
TRAILER TRACKING SOLUTIONS
The Vanguarder Trailer Tracker is a GPS tracker created specifically for HGV trailer tracking, the tracker is mounted inside a normal everyday Rubbolite number plate holder and directly connects to the trailers electronic braking system (EBS).
Vanguarder use official Auxiliary connections into the Trailer's ECU and have all the required software and knowledge to reprogram the Trailer to accept the tracker and provide valuable information back to the system. all of which is achieved without cutting any wires and without any warranty's being invalidated.
Chris Hannigan, one of our Directors specially designed the tracker housing to be compatible with the industry standard number plate holder, Rubbolite. Due to this, the unit is weather proof and sits perfectly at the rear of the trailer, it is the tracker location which specifically sets this product apart from its competitors due to our increased capability of GSM & GPS coverage.
We have ongoing relationships with all three main ABS/EBS manufacturers: Knorr-Bremse, Wabco & Haldex as well as ThermoKing Refrigerators.
As with all of our products, the Vanguarder vehicle tracker can be as tailored to suit your needs, all products are powered from the ECU and give live information when powered. More advanced units can provide actual CANbus information from the trailer and can give odometer readings or axle weights from the ECU. Additionally, you may need a trailer tracker which reports without power, maybe your operation is in a dock or RDC and you want to know when it has been shunted or loaded.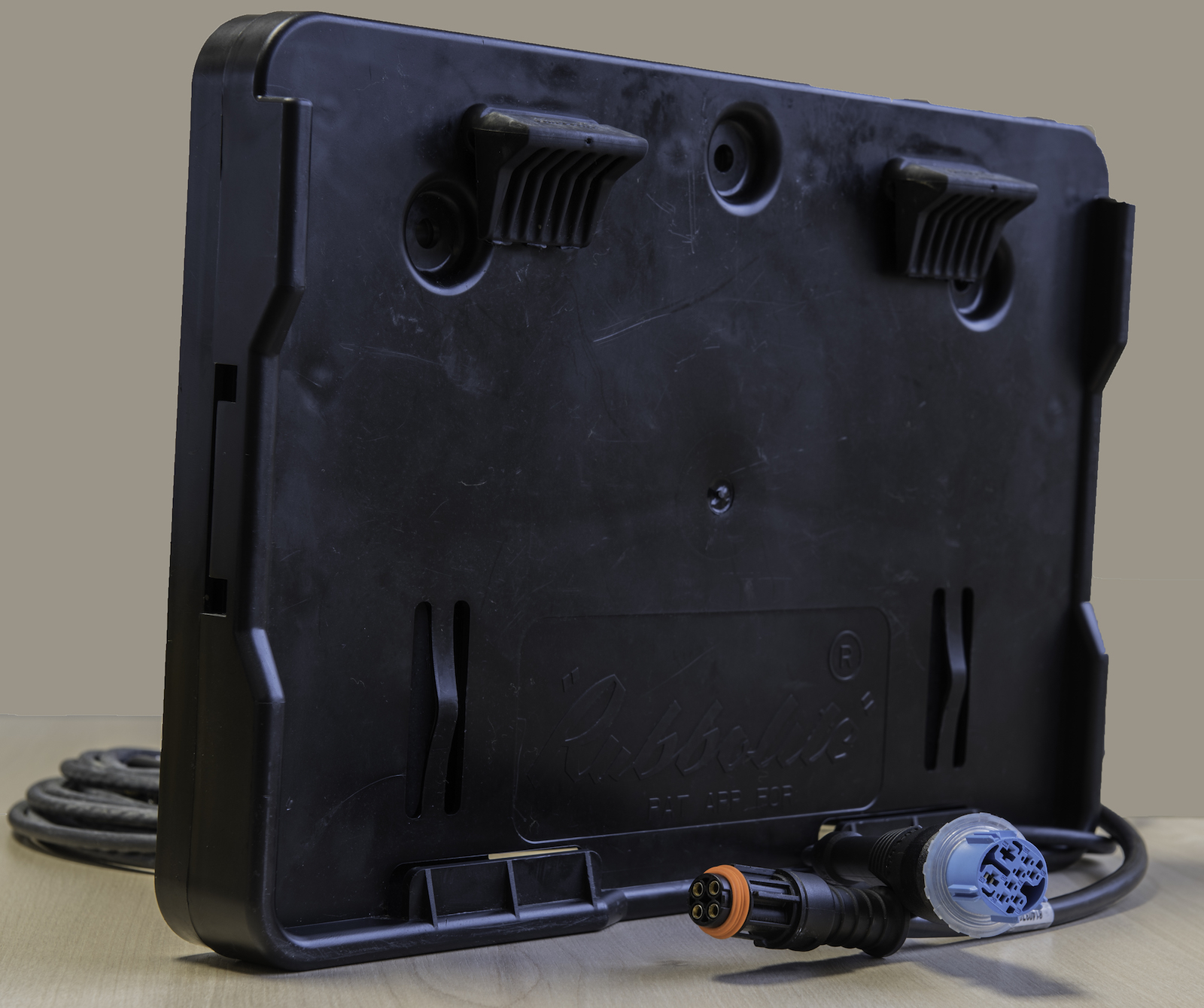 PARTNERS
Vanguarder & Vanguarder Ireland are proud to be partnered with Ruptela. Twice in the last 5 years Ruptela have been in the top 10 fastest growing Technology companies in Europe. They Track NATO vehicles and have relationships with some of the largest hauliers and tracking providers in Europe. Our personal relationship began when Ruptela had less than 15 employees over 9 years ago. Since then, Ruptela now makes over 100,000 devices a year and has partners on 6 continents. Having such a close relationship with Ruptela has stood Vanguarder in a great position, the TrustTrack Platform can provide users with a professional and ground breaking platform whilst enjoying the close and specialised support of Vanguarder. Specialist features include Remote DDD File download, Fuel Consumption, Temperature and PTO Monitoring & Ignition Blocking.
Vanguarder use this high quality of product to provide all of our services on a no-contract basis, if at any point our customers feel let down or unhappy with our services, we have an option to end any agreement with 30 days notice.
CURRENT CLIENTS